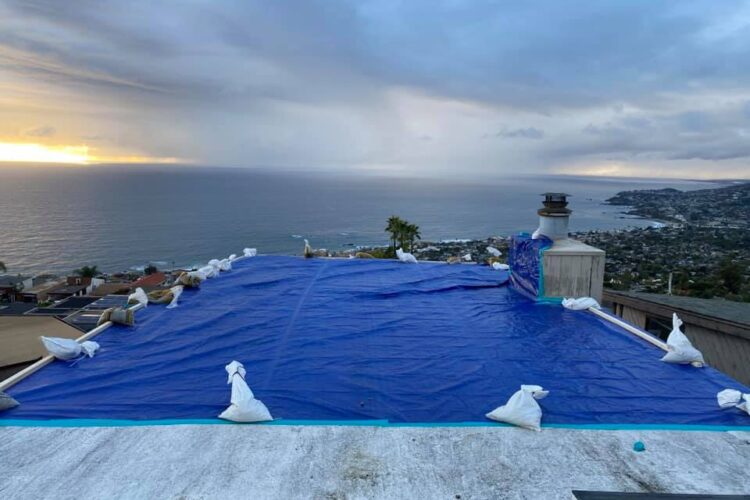 Last week's rainstorm brought some interesting challenges. We received a phone call from a client that had water pouring into her house when the roof blew off while it was raining. We were able to respond quickly and get the damaged portion of the roof covered with a tarp a few minutes before the next big rain hit. Nice to know you can help people avoid damage before it happens, not just fix it after it happened.
We have extensive experience dealing with local and national insurance companies, so we know how to prevent more damage from occurring so that there are no further complications to your claim. We help you keep your interior dry and free from additional water incursion until the roof can be repaired.
If you are in need of professional roof tarping and live in Southern California, please call 949-877-9697 and we, at Orange County Restoration Services Inc., will immediately respond to your call! Our services also include Water & Flood Restoration, Fire & Smoke Restoration, Contents Cleaning, Odor and Sewage Removal, Mold Testing & Remediation, Rebuild, and more!